Innovative Middle and High School for success
Study with TPT International School
TPT International School places students at the center of their educational pathway. Our customizable and first-class American curriculum adapts to their specific requirements and ambitions.
Virtual School Designed
Around Your Needs
Flexibility
Study from anywhere in the world and at your own pace. Fit your education around your life and commitments through 24/7 online access to our platform and ongoing mentoring support.
Customization
Get a personalized educational program that fulfills your interests, vocations, and lifestyle while meeting the requirements for study cycle completion and accredited certificates.
Affordability
We offer strong programs at moderate prices, which depends on the number of extra electives chosen. Many of our students could obtain scholarships from universities in the U.S.
Personal Growth
Students are the creator and the center of their educational life path. Soft skills such as problem-solving, time management, and creativity are promoted and assimilated naturally.
High Quality
Our premium curriculum is designed to be engaging, confer knowledge, and promote interest in learning. Dedicated tutors also motivate and guide students throughout their pathway.
Student Centered
Each TPT student becomes the focus of their own learning process , as opposed to a conventional system, where a whole class follows a set curriculum within a designated timescale.
Easy Enrollment - Compelling Education
Not ready yet? You can still start your enrollment process and talk to our experts to get valuable advice. 
Fill out your registration form
Step 1
Get a tailored plan with our help
Step 2
Advanced Technology for a Leading Edge Learning Experience
An interactive and sophisticated online schooling platform accessible anywhere there's an internet connection. 
Each high school course is designed to stimulate interest and engagement ensuring the knowledge acquired is retained. Teachers are present to fill gaps and bridge abilities acquired from different subjects, as well as monitoring progress and assess the welfare of each student.
Your best choice for premium online education
Students can fulfill their potential and achieve any goals they set themself in different parts of their lives, leveraging TPT's innovative and comprehensive online schooling. Our commitment is to provide the finest tools for the leaders of tomorrow who want to take control of their academic formation.
Learners acquire knowledge alongside soft skills indispensable for advancing independently, with confidence and awareness through life. Experienced teachers offer individualized support in defining and pursuing a direct path to success, whether centered around academic or career progression.
SAT Prep - Helping You in What Comes Next
Thinking of progressing to Uni? TPT is here for you. We realize that education is an ongoing process, and we want to support you to achieve all your ambitions. Most US universities include SATs as a mandatory application requirement.
SAT exams assess reading, writing, and math knowledge and weight on the college or university's final decision. We offer our students an individualized SAT prep program to successfully take the test and maximize their admission chances.
Testimonial: Student Timo Slavakovic from Montenegro talks about his experience with online learning at TPT International School
Testimonial: Student Santiago Sanchez  from Mexico talks about his experience with online learning at TPT International School
Testimonial: Mentor Jelmer Van Der Wal talks about his experience with online learning at TPT International School
Universities & Colleges TPT International Students Have Attended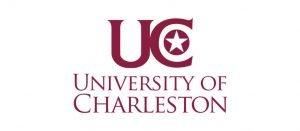 I love that I am able to set my own schedule and learn at my own pace. The work load in school can be quite overwhelming, but with the help of TPT's leadership team, I can create a plan that works best for me and not have to worry about getting stressed or overwhelmed.
Even though TPT is a virtual school, the experience is still very personal. It's not just about getting good grades, the teachers genuinely care about your personal development as well. TPT also provides me the flexibility I need with my busy football schedule.
Studying at TPT has provided me the opportunity to discover my interests. I have also become more knowledgable in regards to my strengths and weaknesses. From both a personal and educational stance, TPT has empowered me to cultivate my mind.
Or simply leave us a message below and one of our advisors will get back to you shortly